High CBD Tincture
This High CBD tincture is designed for those with sensitivity to THC. Unlike some other tinctures, Genesis Pharms tinctures are made from liquid coconut oil(MCT) and RSO. It is pure and effective. When taken under the tongue, tinctures allow for fast delivery of medicinal benefits and a short wait time to determine whether the desired effect has been achieved or more is needed. Many people, though, add their tincture to a cup of tea or cranberry juice for easy delivery. When tincture is used in a beverage, absorption will be slower than if absorbed under the tongue, and you may experience a psychoactive effect. The higher concentration of cannibidiol (CBD) in this tincture actually reduces the psychoactive effects of THC while increasing the overall effectiveness of the preparation.
Do not operate a vehicle or machinery under the influence of this drug.For use only by adults 21 years of age and older. Keep out of reach of children.
---
Genesis Pharms High CBD Products –
Whole Plant Concentrate
---
We also make High THC Tincture!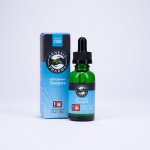 ---
Find a dispensary selling Genesis Pharms cannabis products near you!