Cannabis as Medicine
Whether you've ever used cannabis before or not, you have an endocannabinoid system. Our bodies naturally produce endocannabinoids, which activate the same brain receptors as does the THC in Cannabis. These receptors are involved in various physiological processes, including appetite, pain-sensation, mood, and memory. They also help store energy and transport needed nutrients throughout the body, vital functions to the healing process.
Unfortunately, the endocannabinoid system is easily compromised. If you're sick, have been injured, work with harsh chemicals, or live in a polluted environment, chances are your endocannabinoid system isn't strong enough to keep up with the demands put on it. Supplementing our bodies with cannabinoids from another source, such as RSO, is the best way to restore and maintain our endocannabinoid system. RSO is a very concentrated form of cannabinoids.
If you've given up on conventional medicine or modern medicine has given up on you, Rick Simpson Oil might be the solution you're looking for. Patients have reported RSO oil has provided symptom relief for many ailments and conditions such as:
ADHS
Alzheimer's
Anxiety
Appetite
Arthritis
Asthma
Autism
Auto-Immune Disorder
Burns
Cancers
Chronic Pains
Crohn's Disease
Cystic Fibrosis
Depression
Diabetes
Epilepsy
High Blood Pressure
IBS
Insomnia
Glaucoma
Hepatitis C
Leukemia
Migraines
MS
Muscle Spasms
Nausea
Opiate Addiction Parkinson's
Psoriasis
PTSD
Schizophrenia
Tourette Syndrome
All Of Our Medicinal Products Contain RSO
At Genesis Pharms, we understand the science behind cannabis' healing power and have developed the safest and most effective RSO available in our Whole Plant Concentrate. Read about Solvent Science here. And we've created multiple award-winning therapeutic products you can choose based on your condition and desire, or not, to feel any psychoactive effects.
We have 4 types of RSO products
High THC RSO
Patients with life-threatening yet beatable diseases like cancer take high doses of RSO.
This more even blend of THC and CBD provides a balance of cannabinoids.
High Cannabidiol (CBD) RSO
This high CBD/low THC RSO is an effective alternative for patients with sensitivity to THC.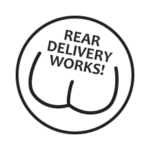 Our least psychoactive RSO product provides the delivery of RSO without interrupting your day.
Once healthy, patients switch to our low-dose, maintenance products to keep a healthy endocannabinoid system.
Ask your local dispensary for Genesis Pharms Whole Plant Concentrate products today!
TIP: Place your syringe under hot water to soften RSO.